New Health + Safety Guidelines
Reve is pleased to announce that our doors reopened on May 15th . We are excited to welcome our guests back! Though you will experience some changes, we are striving to make your experience with us feel as relaxing as you remember.
Reve's President/Owner Carmen Wigmans was invited to serve on the advisory panel to Ohio's Governor, Mike DeWine to discuss protecting employees and guests of the salon when reopening and we are going above and beyond the mandatory requirements and best practices set forth by the state.
View: Changes | Check-In | Cleanliness | Check-Out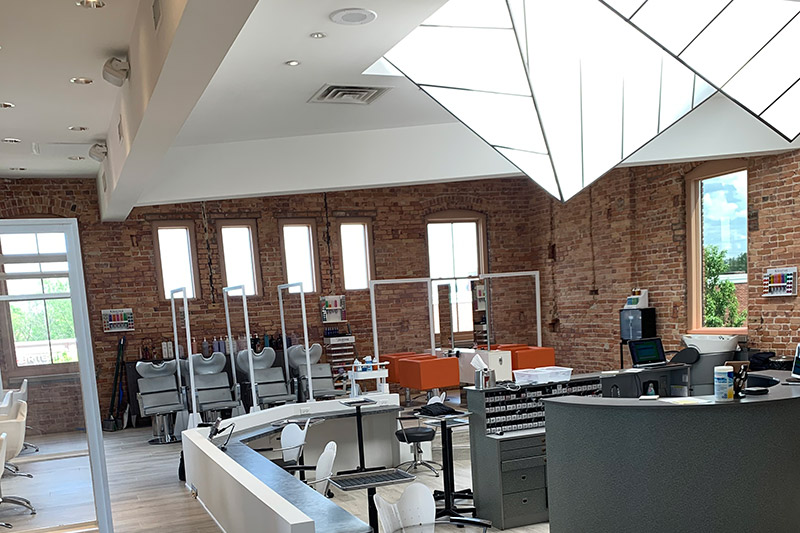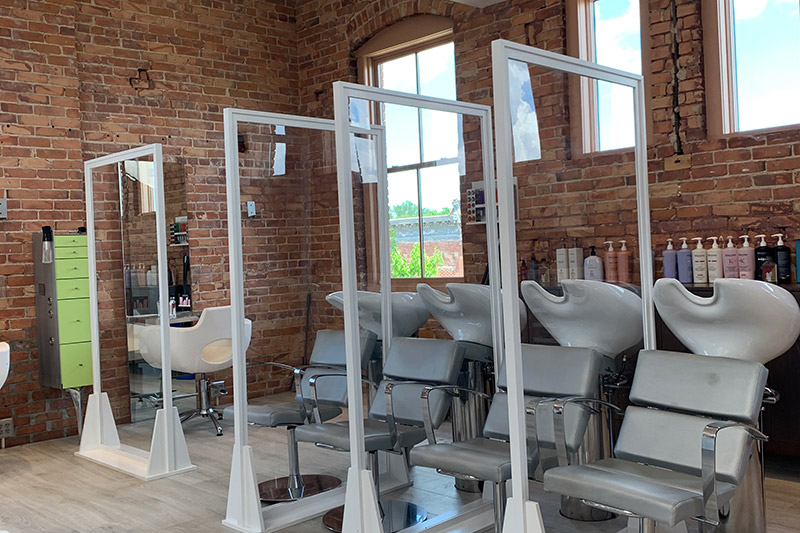 The following will explain what has changed, what we ask from you, and what you can expect at your next visit:
New Regulations Process These are meant to provide a space that is as clean and safe as possible.
If you do not feel well the day of your appointment please call the salon to reschedule at 419-885-1140. Likewise; if your service provider is not well the day of your appointment your appointment will be rescheduled.
Guests who would be considered high risk or elderly are welcome to schedule an 8:30am appointment.
Our staff is working in shifts to ensure safety at all times therefore, your usual technician may have new hours in order to follow the new guidelines.
At this time, in order to keep our staff and guests as safe as possible, we will be discontinuing the following services:

Side-by-side pedicures
Vichy showers
The Check-In Experience
Please know we are happy to see you, even if you can't see it through our masks!
We want you to feel comfortable and welcome.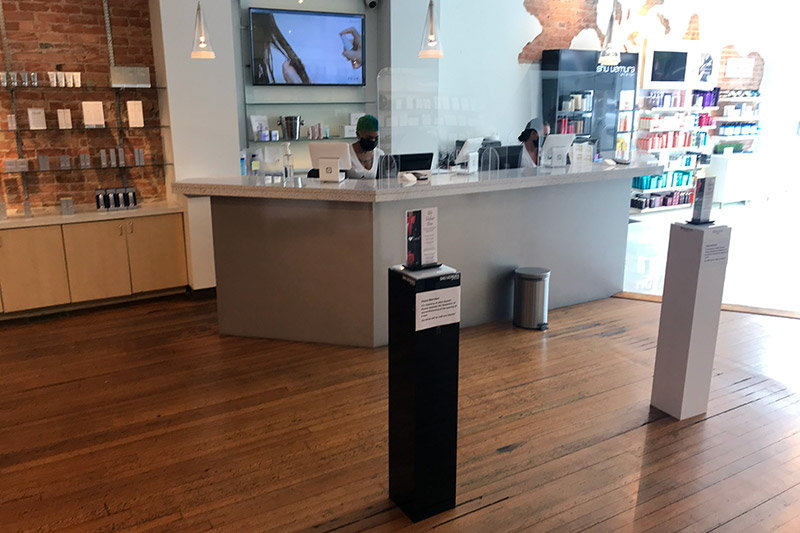 Please arrive at your appointment 5 minutes prior and enter the building. Proceed to the front desk to check in and have your temperature taken. We are looking forward to your visit at reve salon and spa! Please let us know if there is anything we can do to make you feel more comfortable.
Please leave all non-essential items in your car (i.e. drinks, magazines, etc.) and come to your appointment alone, unless accompanied by a caregiver. Unfortunately, we cannot let others in the salon who do not have an appointment.
Upon entering, you will have your temperature taken. If there is a temperature of 100.1 or higher or if there are indicators on your health screening, we will have to decline your service and will happily reschedule your appointment for a different time.
If your temperature is normal, you will be provided a disposable mask that you are required to wear during your visit with us. If you brought your own mask, you may use that instead. We ask that you wear your mask throughout the duration of your service, and that it covers both your nose and mouth, unless otherwise instructed by the technician.
You will be asked to wash or sanitize your hands upon entry.
The Cleanliness Process
Please remember our team is working hard to meet the health requirements while creating a welcoming environment for you!
We are so grateful to have you back.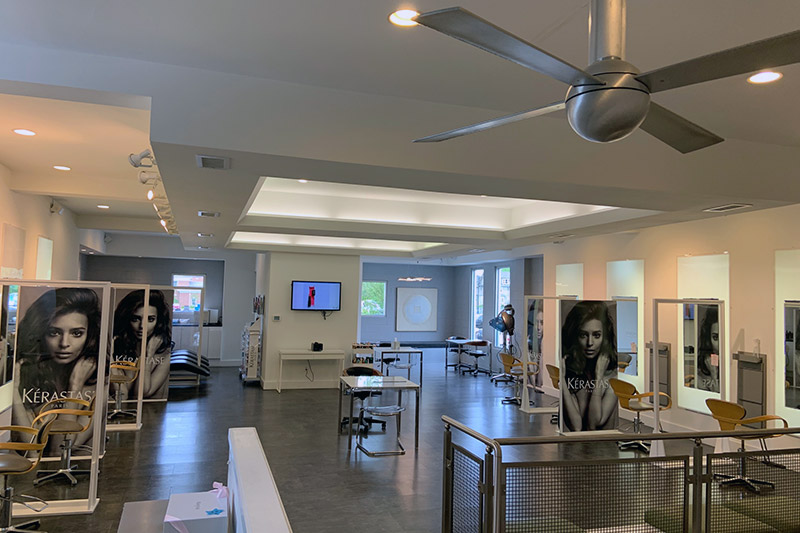 Our staff has not only gone through standard sanitation classes required for their licenses, but they have now also received their COVID-19 sanitation class certifications.
We are not only keeping areas clean while you're in our care, but we are keeping areas clean every hour for maximum sanitation- including door handles, credit card machines, desks, chairs, products, restrooms, etc.
All of our staff will be wearing masks and sanitizing or washing their hands regularly. Some may even wear gloves!
We have installed barriers between the stations to help provide peace of mind for guests and staff.
We ask that you do not touch your cell phone during any manicure service to prevent the spread of germs.
The Check-Out Process
Our check-out process has changed too, although we have tried to make it as seamless as possible for you!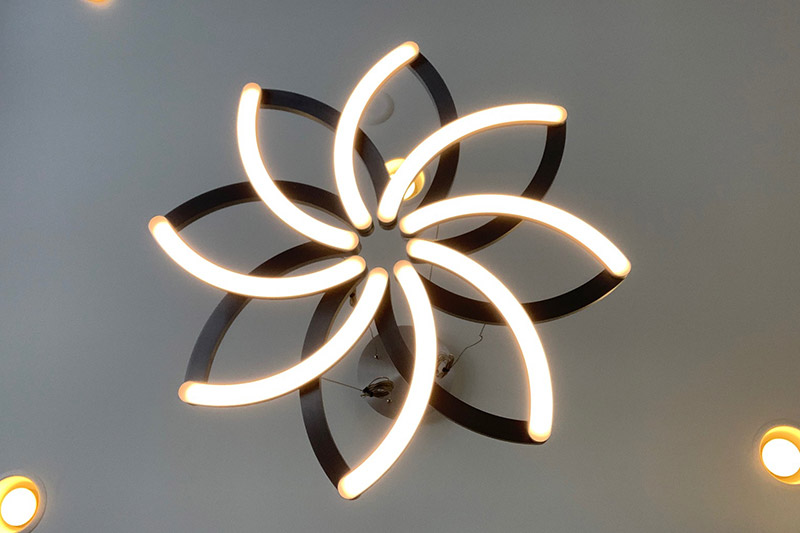 There will be a $3 Covid charge at checkout, which is associated with the requirements in place to ensure the safest and most comfortable environment for guests and staff.
All payments are made electronically as we are not accepting cash at this time.
We are not able to accept product returns.
If you would like to purchase retail products, your technician or a desk staff member will be happy to retrieve the products for you!
The well-being of everyone in our circle, from our team to our guests, is our top priority. We want you to feel taken care of and pampered during your visits.
We look forward to seeing everyone in the near future. Thank you for helping us bring beautiful back!
Our people make the difference.